Home
Just a good haircut...

A classic barbershop in northern Long Beach, California
By appointment: (562) 761 - 7966
The best damn barber shop in all of Long Beach! My Boyfriends hair always looks good after visiting Mac's. In the LBC since 1998! Check it out.
It's a small shop but the job gets done right. Greg is a easy going straight up guy that cares about his customers. This place is like a busy restuarant where the wait is well worth it.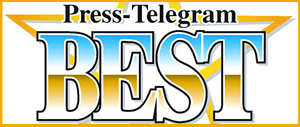 Reader's Choice Voted Best Barber Shop
2011 & 2012
BY APPOINTMENT ONLY: (562) 761 - 7966
Leave a message